If you have any concerns or suggestions, please get in touch with us! [email protected]!


HOW TO USE CARD INSTEAD OF PAYPAL!
Step one Select Paypal.


Step two Select "pay with card" on the bottom of the page.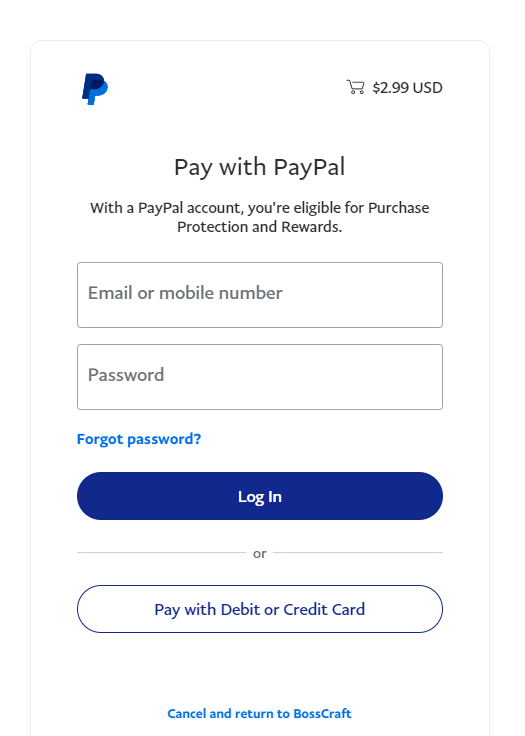 Disclaimer
Please note that all purchases are final and once you purchase your package you cannot be refunded. In the time of a chargeback, you will be automatically banned on our server by crafting. Please make sure you are above the age of 18, or ask a parent before purchasing a rank or package.
Bosscraft is in no way affiliated with Mojang, AB. Nor should it be considered a company endorsed by Mojang, AB.
Minecraft is © Mojang AB 2009-2023.
CONTACT: [email protected]!
+ more payment methods available.